Case Study: COPD – Vietnam
See how we helped a Pharma Company identify over 3,600 undiagnosed patients at risk of COPD and drive them to doctor appointments
Challenge
Background:
Low awareness and knowledge of Chronic Obstructive Pulmonary Disease (COPD)
Low diagnosis rate: < 25%; until symptoms and disease progression is severe driving patients to hospital
> 50% of COPD patients have a poor understanding of Inhalation technique
Business goals:
Increase awareness and understanding of COPD disease and its treatment
Drive self-relevance through COPD risk assessment and call to action – presentation to HCP for diagnosis and treatment
Insight
Patients suffer from COPD symptoms assuming they are transient
When prompted, patients/caregivers will check their health and symptoms online. If they see similar symptoms, they act on them quickly.
Strategy
Build disease awareness and understanding via articles and infographics
Drive patients/caregivers to take COPD Risk Assessment to identify the at-risk undiagnosed audience and guide them to book a hospital appointment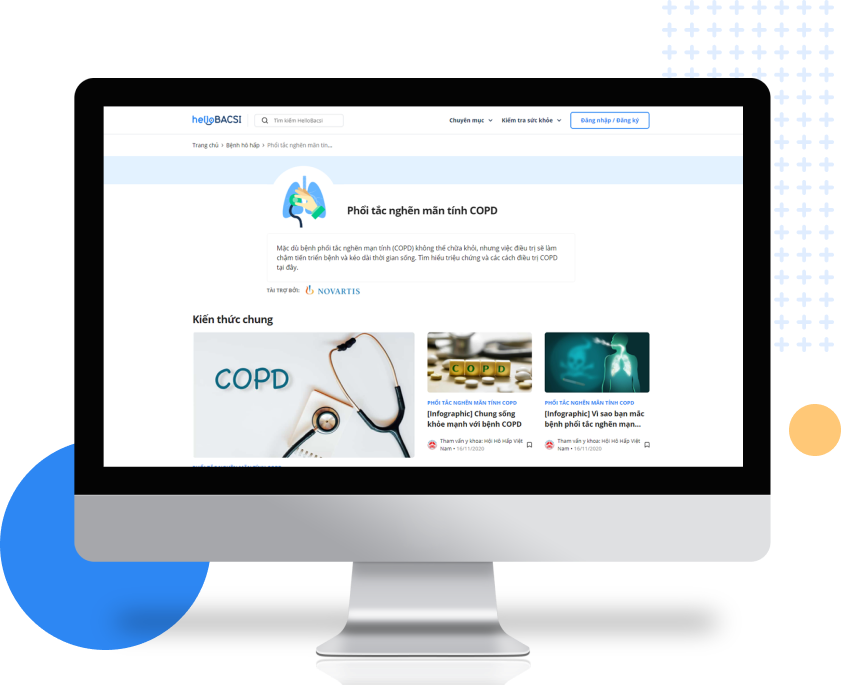 Solution
9 Edu/Info SEO articles with 3 Patient-centric infographics
COPD Risk Assessment with email for follow up engagement
Zalo / Social FB / Instagram Postings to drive audience to do COPD Risk Assessment
Specialist Online Booking Platform for patient appointment booking
Results
COPD Risk Assessment landing of 65k with 7.5% completion in 90 days
Total Lead Generation Delivered: 3600 in 2 months vs 3-month target
Exceeded patient appointment booking: 45% vs 7.5% target
We are Consumer & Patient Engagement Experts
We partner our clients with innovative solutions to their digital marketing challenges, by connecting them to our highly engaged audience at critical moments of care throughout their health & wellness journey, to drive audience engagement, participation and conversion.